We are well trained on FHA foundation requirements and have qualified foundation inspectors ready to go to work for you on your Foundation Inspection in San Diego.  Have your foundation report in 3-5 days.
What is a foundation certification / foundation report?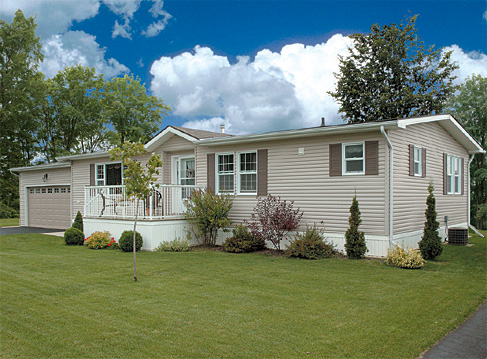 A foundation certification is a process initiated primarily by mortgage companies for people who desire a FHA / HUD, VA, or another type of government loan for a manufactured or mobile home. The loan underwriter requires that the manufactured home foundation be in compliance with FHA / HUD or VA guidelines before they can obtain a loan.  A licensed engineer produces a foundation report, or engineering report certifying that the manufactured homes' foundation system complies with the HUD Permanent Foundation Guide for Manufactured Homes (PFGMH - HUD 7584).  The first step in obtaining a foundation certification or foundation report is to get a foundation inspection. 
The Foundation Inspection Process:
We arrive at the house and begin by taking measurements and
photos
of the exterior of the home.  Afterwards, we inspect the crawl space - the area beneath your home - to collect photos of the foundation system, which consists of the foundation wall and the piers, or supports located throughout the middle section of the home.  There are many different ways to build a foundation for a manufactured home.  Our job during the foundation inspection is to collect the relevant data and provide this information to an engineer allowing them to make an informed decision as to whether the foundation is in compliance with HUD / FHA or VA guidelines.  If you are trying to get an FHA /HUD or VA loan on a manufactured or mobile home, you need us for your foundation inspection!
What We Do:
Provide next day service.  Call today, get your foundation inspection done tomorrow
Provide a standard 3-5 day turn around for a certified letter from an engineer
Provide 24-36 hour expedited service if required
Provide foundation inspection services throughout San Diego County
Provide referrals to retrofit the foundation if the foundation report finds the foundation to be non-compliant
Engineering and certification reports are provided by Harrison Engineering, LLC.


Areas Served:


We perform foundation inspections in the areas listed above as well as many other parts of San Diego County.  If you do not see your city, please contact us.  We will be proud to offer a foundation inspection in your city.
Last Updated on Friday, 24 July 2015 08:08