T
he amount of water that will be saved by switching to water saving toilets will be based on how many people live in the home, as well as the number of times the toilet is flushed each day. You can do the math yourself by using the fact that an old toilet uses approximately five to seven gallons of water each time it is flushed, with the water saving variety using approximately 1.3 - 1.6 gallons. The exact numbers can be determined by learning which gallon models you are using.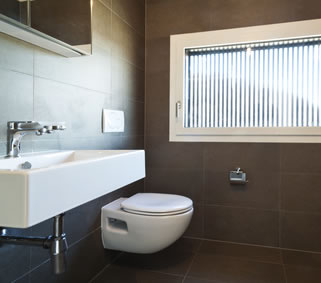 Consider also the following facts:
Flushing occurs approximately 140,000 times during each toilet lifespan
Seven gallon toilets may use up to 12,800 gallons per year
26% of home water use is attributed to the toilet
Leaking toilets of any type may waste 45,000 gallons of water each year
These numbers alone may have you ready to run out and purchase new water saving toilets. However, it is important to note that in older homes with older pipes, a larger amount of water may be needed to flush the waste through the lines. For this reason, do consider speaking with a plumber before deciding to make a switch.
The cost of water saving toilets will vary. However, they are an investment that will pay for itself over time should you be responsible for paying for the water used in your home. Once the switch is made, the average yearly savings for a family of four is $90. The cost of the toilet may be less than this amount, though there are some models that cost as much as $300. Of course you will need one for each bathroom of the home, so factor this into the total cost.
Check to see which toilet models you already have prior to considering a purchase. Government regulations in regard to toilet water usage were put in place during the 90's. Starting in 1994, all of the toilets sold in the US had to be of the 1.6 gallon variety, or less. Should you home have been constructed during or after 1994, you likely already have water saving toilets in your home. That said, you may still consider changing them, as there are now models that use even less than 1.6 gallons per flush.
Should you switch from a standard toilet to a water saving variety, you will save some amount of money each year. Though saving money is nice, the greater reason to make the switch may be to conserve water. This change is one that is good for the environment. Doing your part is as simple as making little changes such as electing to use water saving toilets.