F
oreclosure home listings are common in San Diego, as well as many other areas throughout the country. Investors often see foreclosed properties as strong investments for the long term. Some are indeed good investments, while others could be a major waste of money. All individuals who are considering purchasing such a property should take the time to learn why the property was foreclosed on, as well as how this took place. This information may help buyers avoid taking on a bad liability.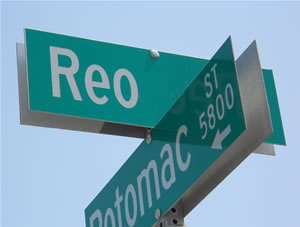 The majority of foreclosures are the result on the home or property owners inability to pay the mortgage loan. When faced with foreclosure, most people will leave the home and move elsewhere without causing any problems. In other cases, anger over the loss of the property can build to the point where the homeowner takes out his or her aggression on the home. This can be in the form of causing all sorts of damage ranging from small to massive. This can also result in crucial elements of the home such as wiring or heating and cooling systems to be damaged on purpose.
Serious issues noticed on a recent inspection of a foreclosed home included:
Holes drilled into pipes
Punctured air conditioning coils
Cut electrical wiring
Cement had been poured into drain pipes
Flooding of the interior of the home
Copper pipes removed from the attic
Structural frames cut
Each of these problems may not be noticed by the untrained eye. What makes this an even more serious problem is that the home was listed for sale in "as is" condition. Any buyer that failed to have a home inspection done, and did not notice these problems would surely be beyond disappointed after purchasing such a property.
Foreclosed properties may be sold in more than one way. They can be offered by real estate companies, auctioned off, listed for sale by the owner, or even sold through at the local court house. While there is no way to state that any one of these methods is better than another, in all cases a home inspection is highly recommended.
Since a complete home inspection relies greatly on being able to test out electrical elements of the home, it is important to ensure that the utilities are turned on prior to the inspection date. In the case of foreclosures, the previous owner may have allowed the utilities to be disconnected. This is also true of the water, as running water is needed to test out toilet, tubs, showers, and sinks.
Feel free to contact us should you be in need of a San Diego foreclosure inspection. We will be happy to answer any questions you may have, and will provide a complete inspection of any foreclosed property that you may be interested in purchasing.