T
he use of recycled building materials is on the rise. Wood, bricks, glass and more are now being taken from homes that are scheduled to be demolished, as well as those which are being renovated, and being re-purposed. In addition to structural elements, items such as kitchen cabinets, bathroom cabinets, tubs, sinks, and more are also being given a second life. The question that many have is, is the use of these items wise?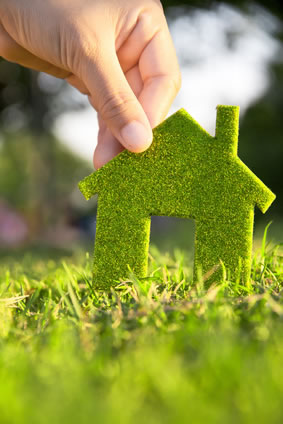 Should they be in excellent condition, there is absolutely no reason not to make use of these items instead of allowing them to make their way to the nearest landfill. It has been estimated that up to 40% of landfill waste can be attributed to construction and demolition. Though some of these items will no longer be in usable condition, many will. 
So how does one go about getting recycled building materials before they are thrown away? There are several options, most of which require very little effort on your part. Should you be considering new home construction, remodeling, or repairs, search for a contractor that uses recycled materials. Many contractors will advertise this option, as green home solutions are widely sought. The added benefit of this would be a lower cost for the job, as it will reduce or eliminate the need for newly purchased materials.
Any contractor that offers to use these materials should have already inspected the condition of all items. With their reputation on the line, each contractor will certainly only want to use the best recycled items. You should also have a chance to look at these items prior to their use if you wish. There is little reason to do this if bricks or glass are being used. However, in the case of recycled wood, it should show no serious signs of wear, rot, bowing, splitting or insect damage. 
Should you wish to make use of recycled fixtures such as cabinets, bathtubs, sinks, and more, you may only need to ask permission to take them. Consider visiting a home demolition site prior to the actual demolition and speak to the person in charge. If there is no arrangement for the materials to go elsewhere, you will likely be able to take home any items that you desire. You may also wish to consider searching for advertisement for free recycled materials online. In my area of San Diego, a company called
Architectural Salvage
 sells not only period correct salvage items, but other items as well. Another interesting place for new and used building materials is
Habitat For Humanity's ReStore
project. They have 825 stores in the US and Canada and have a worthwhile mission of providing housing for the less fortunate.
Reducing the amount of landfills is only one consideration. The cost of producing new items for homes, and transporting them to different locations is quite high. Massive amounts of energy and fossil fuels are used in the manufacturing process. Recycled building materials are a safe choice, and should be considered for new home construction, remodeling projects, or when repairs are needed. Your planet will love you for it.