T
he current real estate market has created a unique environment for buyers. Those who choose to purchase a home at this time may have access to a larger home inventory, and attractive prices. Knowing what lies beneath attractive pricing can only be found out through demanding a home inspection. Inspections should no longer be considered an optional part of the home buying process for several reasons.
Investors are able to purchase homes at low prices and then attempt to sell these homes for a profit, after doing some cosmetic alterations and "sprucing the place up". While there is certainly nothing wrong with this business process, there are cases in which the buyer may not be made aware of existing problems within the home. What you don't know about the home you wish to purchase can be costly. Avoiding extra expenses may be as simple as having a real estate inspection done in advance of agreeing to purchase the home.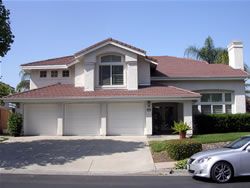 Should the seller prefer that a home inspection not be done, consider this a red flag. It is possible that this objection will be in place if you wish for the owner to cover the inspection expense. In some cases, you may need to cover this expense in order to receive the answers you need prior to purchasing a home. Should the seller absolutely refuse the inspection process, you may need to consider searching for another home instead. You cannot force the seller to take any action.
There are many things that a home inspector will look for. A complete property inspection may alert you to both minor and serious problems. It is important to remember that though the home may appear perfectly sound on the surface, it may be the elements that you cannot see that cause major problems. The inspector should be an individual that is completely unbiased. For this reason, you may wish to select this person on your own instead of allowing your real estate agent to make the selection.
Though not all investors will be dishonest, it is in your best interest to have a home inspection done regardless. The act of purchasing a home should be pleasant. However, for many, the dream home can quickly become a nightmare as unknown problems begin to present themselves. It certainly does not pay to take chances when purchasing a home in this market. Avoiding potential problems is as simple as having the home checked from top to bottom in order to spot these issues in advance.