T
here was a time when some economic experts considered the benefits of owning a home to actually be overrated, claiming that renting was the way to go. Today, the common opinion is that the numbers have swayed in such as manner that homes can be purchased for less than the cost of renting. Homes have not been this affordable since 1970, which makes it an excellent time to consider buying your first home.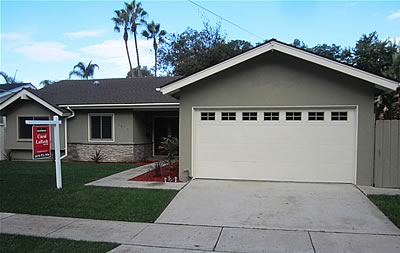 What makes homes so affordable now? Several things, actually. Both home prices and mortgage rates are low. Existing homes are sitting on the market and are often sold at low prices. Add to these the vast number of foreclosure properties that are offered at sometimes ridiculous prices. Some of these are being kept off the market for the time being in the hope that prices will start to climb. However, many banks have them listed in the hope of getting rid of financial burdens especially as we move into the end of the year as inventories are dumped to improve the books.
Many of the "no money down" offers have disappeared, but then strict lending standards have begun to be lifted. What renters are now finding is that those who have lost their home or are afraid to buy one are now causing a shortage of rentals, which can be used to increase prices through supply and demand. Should you purchase a home at a fixed interest rate, you will no longer be subject to rental price hikes. The perks keep on coming in the form of incentives for first-time home buyers. Interest and property tax deductions are just two of these. 
Still afraid to buy a home? Some of the fear can be alleviated by your realtor. Two requirements can make a big difference. The first should be that the contract will only become valid once you complete a home inspection and find no serious issues. You should attend the inspection and find out all you can about the condition of the home. Any problems can be addressed after the inspection. Options will include walking away, asking the seller to make needed repairs, paying for repairs yourself, or asking for a lower price.
The second requirement should be to ask that the seller cover the home with a "home warranty" for a period of one year. Home inspections are wonderful, but inspectors cannot predict when elements of the home, such as the heating or cooling system, may fail over time. Inspectors can only tell you if each element of the home is in good working condition at the time of the inspection.
Now is an excellent time to buy your first home, but be sure to protect yourself in the process. There is no need to rush, as rushing can lead to mistakes. Take the time to learn all you can about buying a home. Your real estate agent will be able to help with the search and purchasing. Your home inspector will be able to help with educating you about the physical condition of the property.