N
early everyone has heard a home inspection horror story or two. Actually, some of these are horror stories are about not getting a home inspection. Each will start with the buyers finding a home, falling in love with it, completing the purchase without inspection, moving in, and then finding out that [ insert any number of major home defects here ]. These stories and the damages that have resulted in buying a home without having it inspected is a cautionary tale and one that rings true with home buyers today, those buyers who would never dream of purchasing a home without having it inspected first.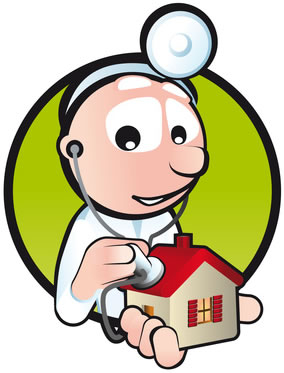 Home inspectors may find any number of defects, with repair values from a few hundred dollars to tens of thousands. Some may cause buyers to reconsider purchasing a specific home. At the very least, these problems will need to be discussed with the agent and the seller.
Water damage - Finding water damage and troubleshooting the root cause is more science than home inspection. From sophisticated moisture meters, infrared detection devices, the home inspectors toolbox is deep when it comes to seeking out moisture. And with good cause. Moisture related damage is one of the most costly both financially and to human health, due to mold.
Damaged foundation - A damaged foundation is something that most buyers would never spot on their own. Serious foundation problems must be addressed as they can lead to expensive problems either immediately or at some point in the future, if soil characteristics suggest subsistance or other issues with stability.
Bad roof - Roofs are often neglected unless they fail. Homeowners tend to focus more on repairing elements of the home that are more easily seen in the living area. Total replacement of a roof will cost several thousands of dollars. Buyers certainly do not want this cost passed on to them, and sellers may not be willing to cover the cost.
Electrical problems - Though a home inspector does not have the same level of knowledge that an electrician does, an inspector does know the warning signs of electrical problems. Electrical problems can be serious, as they may present much more than the potential for costly repairs. Fires, electrocution or just simple circuit failure are some of the risks posed from a faulty electrical system. Professional home inspectors can help diagnose problems with your electrical system.
 Buyers have a few options should any of these problems be discovered. Three of these options are:
Request a lower price on the home
Request that the problems be repaired at no cost to them
Take on the responsibility of the problems and pay for repairs out of pocket
Go in search of a different home
A home inspector will not tell you whether or not you should buy the home, and will not advise you on what to do next. This is simply not a part of the service provided. That is up to you and only you, with advice from your Realtor. What an inspector will do is provide you with a detailed report that will empower you to make important decisions regarding the condition of the home.