F
ew things are as exciting as purchasing your first home. In order to keep the excitement of the good variety, there are a few actions that should be taken to ensure that the buying process goes smoothly. It is not uncommon for first time home buyers to feel overwhelmed at times. What you know about the home buying process and how you approach it will make a difference.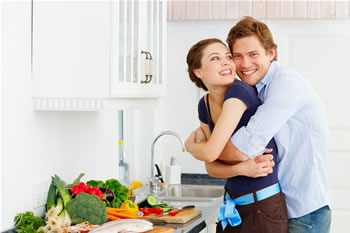 First time buyers often make the mistake of falling in love with the look and/or location of the home. While these things will certainly be important, they are not all that should be considered. The following tips may help you understand the other elements of the buying process that need consideration.
Unless you are fortunate enough to have a lot of money stored away, chances are that you will need to consider financing and the mortgage loan process. It is important to find out the loan amount that you qualify for prior to shopping for a home. Why? Well, for one, it could prevent you from falling in love with a home that you cannot afford. Another reason would be that pre-approval shows sellers that you do indeed have the ability to purchase the home and are not just wasting their time.
The mortgage process is often the most difficult part of buying a home. Lenders have become more selective about who they lend money to in this economy. However, this does not mean that it is impossible to get a loan. There are several factor that lenders will consider when deciding whether to give you a loan, and for how much. These include:
Your income
Amount of debt that you currently have
Length of time at your job
Amount of savings you have
Your credit score and credit history
Once you have taken care of the mortgage pre-approval it will then by time to start what most consider the fun part - finding your new home. This should be done with the help of a real estate agent. Agents will listen to what you find most desirable in a home, and then work to find a home within your price range that has these things. Real estate agents tend to know where there are deals to be found. Feel free to look at homes online and ask your agent to schedule a time to view any that you like.
After deciding on a home, the next step will be to make an offer to purchase. This can be taken care of by your real estate agent. Be sure that the contract includes an inspection contingency that will allow you to cancel the contract should problems be found with the home during the home inspection process.
An informal offer can be made if the home is listed for sale by the seller and not through a real estate company. The deed of sale will come next. This paperwork will list the dollar amount that you will be paying to purchase the home, as well as what is included for this amount.
First time home buyer fears can be eliminated by taking the time to ask questions and understand the process. Never hesitate to ask lenders, your agent, or even the seller questions. The answers may help you determine if your dream home is really just that or if you should consider continuing the search.