W
hat is a HUD Home? According to the U.S. Department of Housing and Urban Development (HUD), "A HUD home is a 1-to-4 unit residential property acquired by HUD as a result of a foreclosure action on a Federal Housing Administration (FHA)-insured mortgage." Buyers can find a listing of all HUD real estate owned (REO) properties at a website called the HUD Home Store. Since HUD is trying to recoup some of its loss on the foreclosed properties, the HUD Home Store can the place to find that great house left behind by a person who fell prey to the sluggish economy. However, the HUD Home Store is also a place of "buyer-beware" since any HUD-conducted inspection on the property neither warrants the property nor indicates that HUD will make repairs.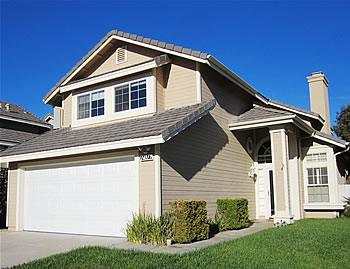 Inspections: good idea for HUD homesShould You Get an Inspection on a HUD Home?
Wisdom dictates that saving a few dollars by scrimping on a home inspection is not a good idea, especially when purchasing a foreclosure. You need to know an approximate repair cost before you put a bid on a house, no matter how good the deal may seem.
In Dallas,
one buyer's inspection
turned up over $15,000 in needed repairs – a number so high that the house was uninsurable without the renovations. Buyers would be much safer calculating repair costs before purchasing a HUD home. Buyer, Tiffany Obar, bid over the asking price in order to secure this "great deal" before discovering the $15,000 of expensive repairs.
In the same story that featured, Obar, the Fox News Dallas affiliate uncovered HUD home inspections that were seriously inadequate, neglecting termite damage, water leaks, and more. These problems were obvious to a layman — a realtor — not a professional home inspector. The realtor, who chose to remain unidentified, wondered how much damage was visible to a trained eye and how the HUD inspector missed such obvious flaws. However HUD was quick to point out that HUD sells houses in an "as-is" condition. You simply cannot rely on the HUD to thoroughly inspect the property.
What Should You Expect in a Home Inspector?
Of course, you should expect thoroughness as well as professionalism. You can expect all of the following to be part of your relationship with your home inspector:
Expect to find out up-front how long the inspector has been in the business. You should be able to contact recent clients and even review some of his or her recent reports. You should also find out if your inspector is part of a professional organization.
Expect to accompany your inspector to the inspection. Your inspector should be a teacher, showing you why he or she is noting flaws in the house. If you receive a complete education from your inspector, the report will contain no surprises. Not only will you know your repair budget, but you will also have an idea of each noted repair's relative importance.
Expect the inspection to take two or three hours. This is time well spent. Avoid inspectors who wish to rush through the process.
Expect a short turn-around for your report. Technology developments, such as digital photography and internet access, make reporting to clients easier than ever.
Expect to pay between $300 and $500 for a quality report.
Expect some direction regarding repairs. The inspector may or may not do repairs, but he or she should know reputable points of contact for most repairs. If your dream house does need significant repairs, the federal government offers an FHA 203(k) Rehabilitation Loan. This loan combines the cost of the renovation with the purchase price, preventing you from having to obtain large amounts of cash or a second mortgage.
So, if you are looking for that great deal, just be cautious. Hiring a home inspector is absolutely essential to making informed decisions.