M
any people only consider calling a home inspector when they are looking to purchase a new home. While it is true that inspectors are an important part of the real estate industry, there are other times in which a home inspection may be needed. Home owners, too, can benefit from the expertise of a home inspection by hiring a home inspector to perform an annual home checkup. Additionally, there may be a need for a specialized inspection at some point in your home ownership to address a specific home problem such as a plumbing issue, pest infestation, and more.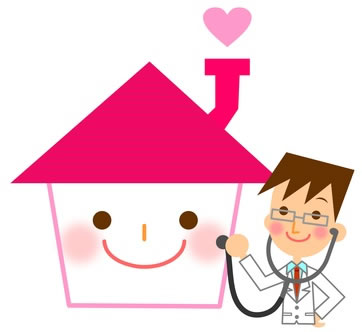 A well trained home inspector will be able to note a number of problems with the most critical elements of the home. However, some will have the additional knowledge required to inspect extras such as swimming pools, be able to check for asbestos, and even perform a home energy audit in order to help the homeowner find ways to save money on heating and cooling.
Despite even the most detailed inspection, at some point nearly every homeowner will experience a problem with the home. There are a number of repairs that you may be able to do on your own, while others will require the help of a professional. Prior to deciding what action to take, a home inspector can come out and help determine how severe the problem is. Often times one noted problem is actually the result of something you cannot actually see. If this is the case, you will certainly need this information prior to attempting to make repairs or calling for assistance.
It is likely that an inspection in these cases will save you money. A dishonest contractor could recommend that unnecessary work be completed. Most homeowners simply cannot determine what does, or does not need to be done. Not every contractor or repairman would do this as there are both good and bad in every profession. However, there is no reason to take any chances. Imagine paying for a new roof when all that is called for is a replacement of a few shingles. Or purchasing a new heating and cooling system when the existing system could be repaired.
A yearly home inspection could alert you to potential problems before they become serious. In nearly all cases, repairs will be less expensive if problems are noted in advance of total failure of systems or materials. Consider having a yearly home checkup done in order to determine the current condition of your home. Should problems be noted, you will be empowered to make educated decisions in regard to how to handle them.
The job of the home inspector extends past inspecting only homes that will be purchased or sold. Should you need a home checkup or to have someone evaluate the need for repairs, help is available. The home inspection process can also be used as a learning experience. It is wise to know as much about the vital parts of your home as possible.