I
n many ways, the job of a home inspector closely resembles that of a detective. A sort of house detective you might say. Though there are many elements of a home that are easily accessible and easy to view, there are others that are not. Floors and foundations are are excellent example of this, as they may be covered by carpeting. Only through extensive training, skill, and experience may such problems be brought to light.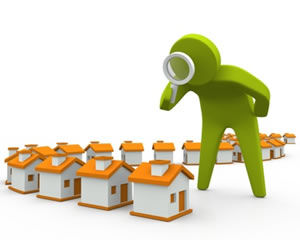 The process of deduction is often used in the home inspection process. Should the floor not be level, there must be a reason that it is not. The job of the inspector will be to examine all possible causes in order to reach a conclusion. Only when this conclusion is reached can an estimate for repairs be made. Note that an inspector may only provide general estimates. Contractors will need to be contacted in order to receive specific repair estimates.
The symptoms of a problem will tell a lot about its cause. Though no one can see behind walls, should mold or water damage be present, a leak may be assumed. Small details can make a huge difference. Often times these small details can only be spotted by a trained individual who knows what to look for. This is one of the most important reasons to not attempt to complete an inspection on your own. Should you fail to spot problems, or potential problems when purchasing a home, repair costs will become your responsibility.
A highly qualified real estate inspector will provide as much information as possible in regard to any problems. These individuals are paid for their expertise and work hard to provide only facts and unbiased opinions. Whether no problems exist, minor problems exist, or serious problems exist, you will be informed of this at the end of the inspection. You will also be informed in the case of potential problems that may occur in the future. All of this information may be used to determine whether or not to purchase a home, the amount to offer for a home, and for sellers, what a reasonable asking price may be.
A home inspector may be hired by the homeowner or potential buyer. Either party will need to consider hiring an individual who will perform a complete inspection. Homeowners who wish to sell their home may benefit from knowing whether or not any problems exist prior to listing the home. Home buyers will benefit from knowing the condition of the home prior to agreeing to a purchase. In all cases, the home inspection process will certainly prove to be beneficial.