A
home inspection done by a professional home inspector will include many different elements of the home, and will include things that you have never even considered. The basics, such as the foundation, heating and cooling systems, and electrical components will all be inspected, as will the plumbing. The condition of each of these will be made known to the buyer when the inspection is complete. In addition to these, expect to learn about additional elements as well.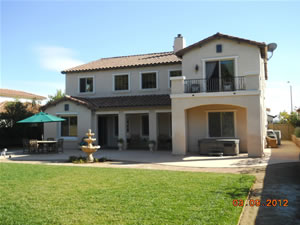 The attic can hide many problems, and will therefore be inspected. Electrical problems, moisture, mold, and the condition of the insulation will all be considered. If the home has a basement or crawl space, it will also be subject to a similar inspection, with a particular focus on moisture problems as well as settling or other structural movement. Mold will be noted should it be present not only in these two areas, but anywhere in the home. The presence of mold is associated with many serious health problems, and it may not be easy to spot. This makes a complete home inspection a must.
The conditions of the walls, flooring, ceilings, windows, and more will also be assessed. Windows that are in poor condition can increase energy usage, and prove costly over time. Cracks in walls and ceilings can be a sign of foundation issues, as can sloped or uneven floors. Though it is normal for a house to "settle" over the years, there is a point where it becomes too much and may compromise the structure of the home. A qualified home inspector will make note of any such problems, and will discuss their severity with the home buyer as appropriate.
The roof, which is one of the most important elements of all, will be completely inspected. Should problems exist, repairs or replacement may be needed. This is something that you must be made aware of prior to purchasing a home, as the cost of a new roof can be quite substantial. Should problems be noted, you may wish to consider gathering repair or replacement estimates prior to bargaining with the seller.
The home inspection process will be lengthy and may include even more than the above listed items. At the end of the home inspection, all findings will be discussed with you. Feel free to ask the inspector any questions that you may have at this time. However, do not expect your home inspector to provide advice on how to remedy a particular issue as most will only discuss facts in regard to the condition of the home. Often there are many ways to fix something and a licensed contractor should be consulted for specific methods of repair. What is most important is that you come away from the inspection experience feeling confident enough to make the best possible home purchasing decision.