W
ith January and February already behind us, the first three months of 2013 are certainly shaping up to be interesting in regard to San Diego real estate. What is in store for March? Higher home prices and even less inventory are likely to be the main challenges for San Diego home buyers.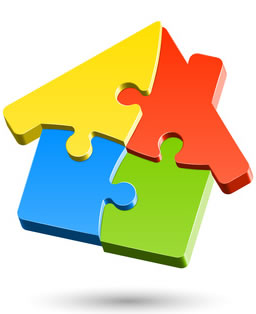 The median price of a single-family home in or around the San Diego area has risen to just over $418,500. This increase in median home price is part of a trend which has been in place for over a year now. The median price for condominiums and townhomes experienced an even sharper increase, climbing to over $253,000. While the price increases are impressive, what may be the main point here is that these trends have been in place long enough to signal that the real estate market is indeed on the path to recovery and normalcy.
On the heels of this positive market news comes some news which may be of concern to San Diego area home shoppers. Home inventory is now at an all time low. As of the end of 2012, there were 56.7% less homes on the market than were available at the end of 2011. What makes this number even more significant is that the number of homes selling actually increased. Currently, over 40% of the homes placed on the market in San Diego are pending purchase within two weeks time. As a home buyer, this may not be exactly the news you wish to hear. However, should you plan on selling your San Diego home, this is excellent news.
As delinquency rates continue to decline, so does the number of available short sale homes. In the past year, the percentage of loan defaults has decreased by over 7%. Accordingly, the foreclosure rate has also decreased to 8.43%. Overall, San Diego short sales have dropped by 26% and in the downtown area, foreclosures are down by 58%. Those who have been holding out in hopes of grabbing one of these bargain homes will need to act quickly when these homes appear on the market.
What was once a buyers market is quickly shifting back to a sellers market for those in the San Diego area. Expect to see both the higher median price and lower inventory trends to remain in place for a while. However, the inventory shortage may level off at some point, as the number of active listings and pending sales are so unbalanced that many experts feel that in terms of inventory, the "bottom" has already been reached.