S
eptember has been a memorable month for the housing market as near record levels of investors and other cash home buyers was recorded. Continuing lower mortgage rates and an overall healthier housing market should also be noted. A rise in median home prices continues in the San Diego area, as economic recovery continues and the supply of available homes continues to shrink. Another reason for the rise is the decrease in foreclosed property purchases.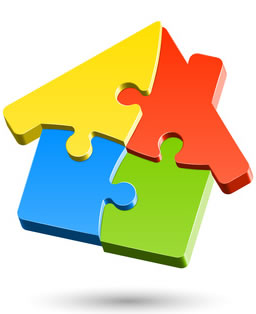 Cash purchases accounted for 31.6% of sales, down from a peak of 33.7% back in February. The fall months are typically strong months for the housing market. However, experts predict that this percentage will begin to lessen in the coming months. Many will be watching to see if the typical fall increases will offset any decline in cash purchases that may occur. Credit conditions will likely play a role, as they remain more strict than usual at this time.
Foreclosure resales, distressed property resales, and short sales all dropped slightly from the previous months numbers. Though still at 19.2%, foreclosure sales at this time last year were at 32.4%. When compared to the 56.7% that was realized in February of 2009, a recovery trend becomes quite apparent. The percentage of short sales, however, is not much less than it was at this time last year.
Another recovery indicator is the fact that home buyers were willing to commit themselves to paying a slightly higher monthly mortgage payment. On average, new buyers will be paying $1,124 monthly. This is up by $18 from the previous month, and up $23 from this time last year. This amount is 60.8% less than the cycle peak that occurred in July of 2007 which clearly indicates that many San Diego home buyers are getting excellent deals at this time.
Wells Fargo was by far the most active mortgage lender, with other active lenders being Prospect Mortgage, IMortgage.com, and Bank of America. FHA loans, which have been a popular option for many in 2012, experienced a slight decline of 0.3%. Adjustable-rate mortgages also saw a slight decline, dropping by 0.4%. Jumbo loans were the one loan type to see an increase, up 0.2% over the previous months percentage of 20.2%.
The use of multiple mortgages remained low, while average down payments remained stable. Signs of market distress remained quite visible this month, yet so have the signs of a slow but steady recovery. Housing market changes in the remaining fall and winter months should prove to be quite interesting!