N
estled between the breathtaking foothills of the Jamul and San Ysidro Mountains and the scenic panorama of San Diego Bay, it's not hard to see why early Spanish settlers bestowed the name Chula Vista, beautiful view, on to this now fast growing city. As the second largest city in San Diego's metropolitan area with a population nearing 250,000, Chula Vista's location half way between San Diego city center and the border of Mexico provides a rich soil for cultural diversity and thriving economic growth.
Local attractions stimulate a brisk tourist trade, offering lots to see and do for both vacationers and local residents as well. In addition to countless opportunities to experience local dining, shopping and cinema, nature lovers will appreciate the Chula Vista Nature Center which features interactive exhibits providing historical and geographical insight on the bountiful and wondrous plant and animal life native to the area.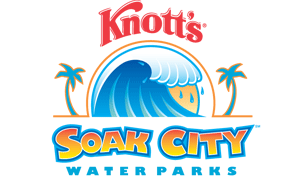 With perhaps the country's most moderate climate, the yearly average high here being 72 degrees, and yearly average low 55 degrees, it's no surprise that outdoor activities are popular. Destinations such as Otay Valley Regional Park is a great place to experience and enjoy the great outdoors with it's trails for hikers, bikers and equestrians. On the warmer days, families are sure to welcome a fun way to cool off on the 22 thrilling rides at the 32 acre waterpark, Knott's Soak City USA.
Sports enthusiasts have their choice of teeing off at four scenic and challenging nearby golf courses. There's also sport fishing and whale watching offered at the marina in the scenic harbor area. An extensive skateboard park complete with ramps, rails, and all the other necessities for both street and competitive skating can also be found in Chula Vista. Home to the U.S. Olympic Training Center, one of the few training facilities in the country, Chula Vista draws Olympic competitors nationwide. Free tours of the facilities are available to see the athletes up close and personal while training for events in archery, rowing, canoe/kayak, soccer, softball, field hockey, tennis, track and field, and cycling.
The OnStage Playhouse, a lively community playhouse for local theatrical productions, and the Cricket Wireless Amphitheatre, a large 10,000 seating outdoor amphitheater for concerts help to round out the area's many entertainment options.
Chula Vista is a community that highly encourages and supports growth and development in it's small business sector. Small business comprises the majority of Chula Vista's business populous. The city's growth is due in large part to their success and serves as a core element for it's financial stability.
In addition to 14 high schools, 11 middle schools, and 22 k-6 grade campuses, the city is also served by a community college, Southwestern College and the Pima Medical Institute. In the community, the estimated median house or condo home value as of 2009 was under 370,000. Slightly below the state average for the year. In 2010, statistics show that the crime index rating for the area being 215.6, well below the national average of 319.1.