T
he city of La Mesa may be small in size, but it offers plenty in the way of character. La Mesa was incorporated in 1912, and currently has a population of over fifty thousand residents. Since 1990, the city population has continued to grow at a small but steady pace. Originally founded in 1869, the city is home to a vast number of historic landmarks.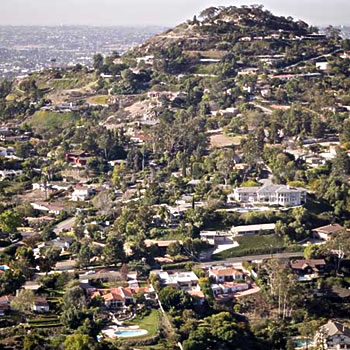 Located 12 miles inland from the Pacific Ocean, the weather in La Mesa is a bit different than that of San Diego. The summers tend to be hot and quite dry. Record high temperatures have reached over 100 degrees in the past. However, temperatures such as these do not occur often. Winters tend to be mild, with high temperatures averaging mid 60's. Annual rainfall is around thirteen inches. 
Of the approximately 25,000 residences, 97% are currently occupied. Unlike many California cities, the number of single-family and multi-family housing options are nearly identical. The median home value is similar to that of the state of California, at just under $400,000. Detached single-family homes tend to have higher mean prices than other structure types.
The unemployment rate in the city of La Mesa as of 2011 was 8.5 percent. This is significantly less than the California average of 12.3 percent. The average income is just over $60,000, with the cost of living being 31.5 points higher than the national average. 
La Mesa offers two school districts. Of these there are 13 elementary schools, three middle schools, and two high schools. Additionally, there are two schools that cover grades K-12. These numbers include a mix of both public and private schools. The closest major college is San Diego State University. Smaller colleges such as Grossmont, Cuyamaca, and San Diego city college are just miles away.
There are plenty of dining and shopping options in La Mesa. However, for major attractions one will need to make the short drive to San Diego. However, popular events within the city include a weekly farmer's market, Flag Day Parade, and a massive Oktoberfest celebration that is attended by approximately 200,000 each year. La Mesa is also home to a unique system of public stairways, one of which can be used to access the highest elevation within the city.
Other items of interest in regard to the city of La Mesa include:
Crime rate is lower than the national average.
Construction is the most common trade.
Earthquake activity is well below the state average, yet 727% greater than the national average.
There are over 2,000 full service restaurants in La Mesa.
There are 112 bridges in the city.
Those planning to visit or relocate to the city of La Mesa will find plenty of helpful resources on the official
La Mesa city website
. The website offers information for those who are considering starting a business is the city as well. A number of helpful guides are available to help you learn even more about La Mesa.