I
ncorporated in 1980, the city of Poway is located in San Diego County. Though the city is small in size, it is home to plenty of businesses, and offers plenty of the way of activities. Home to over 500,000 resident, the Poway community is quite unique. Diversity can be found in the number of housing options, job opportunities, community events, and more.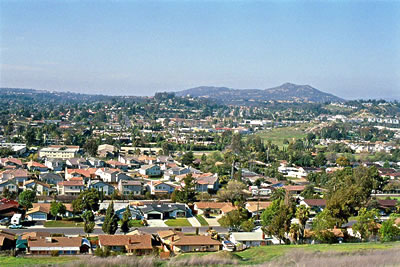 The Poway Unified School District offers over 30 elementary, middle, and high schools. Eleven of these are located within the city limits. There is a home schooling program available to those who are interested in educating their children outside of the standard school system. Palomar Community College is the closest college. However, there are a number of other options located just outside of the city.
The median income of residents is $78,000, with median home prices being over $600,000. There are 16,337 housing units within the city limits. An average of less than 2% of these are vacant at any given time. Approximately 80% of the housing options are single family homes, with the rest being apartments and other types of dwellings. 
The city of Poway offers plenty of dining and shopping options. There are also 25 parks and 82 miles of wooded and open trails for those who enjoy the outdoors. Year round community events are held, with a full list being available on the cities main website. The close proximity to San Diego allows residents to take advantage of everything that such a major city offers. Museums, sports, music, beaches, Sea World, and the San Diego Zoo are all just a short drive away.
The climate is pleasant, with an average high of 79 degrees. The average low temperature is 49 degrees. During the winter months, the average high remains in the mid 60's to low 70's. Therefore, should you be planning a move to Poway, do not expect to see any snow or ice. Do however, expect to stay dry, as the average rainfall each year is just over nine inches.
A great deal of employment opportunities can be accessed through the 462 plus business that are located in the business park. These businesses account for over 19,000 of the jobs in the city. Poway ranks in the top ten California locations for locating a business. Thousands of feet of additional space for businesses is now being constructed. Notable business headquarters to note in Poway are Geico Insurance and Sysco Foods.
Vehicles are the most common mode of transportation. However, there is a Metropolitan Transit System for those who need alternative means of transport. There is no local airport, but the San Diego International Airport is located a little over 20 miles from the city.