S
ometimes you just gotta wonder...   What were they thinking? I mean, I guess it sorta works, but it's far from being correct. Now, as a home inspector I have to bite my tongue here and try to avoid certain terminology, which is to say "not code compliant" but in this case, I'll make an exception.
This is most certainly not code compliant!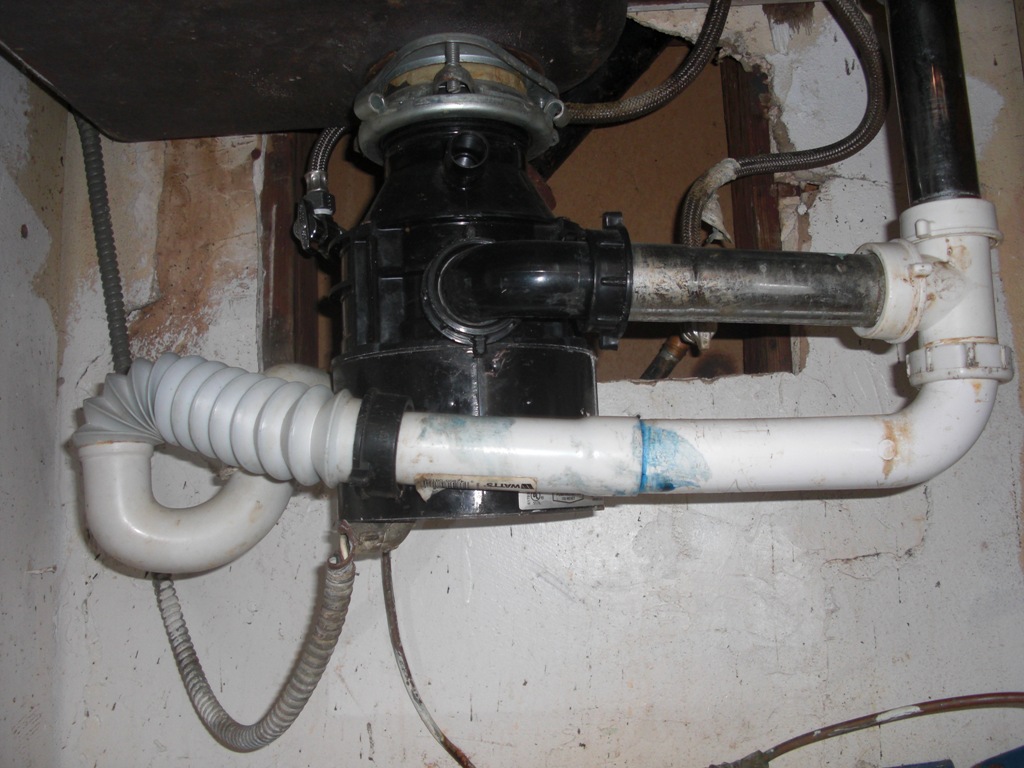 I really hope another home inspector comes and sees this post of this kitchen sink plumbing, because it's truly laughable. Now, others may not appreciate the humor in this. I can hardly contain myself writing this post. But we home inspectors around the good 'ol U.S. of A. go out everyday and see all manner of crazy things in houses. Fences falling down. Oh, and roofs as well. Oops, let us not forget the all-too-often crumbling floors. The moldy closet walls (the rest of the room being freshly painted, but the seller in haste has forgotten to paint the closet).
The facade looks so pretty and clean, the agent has done a smashing job staging the property with nice Egyptian cotton towels in the bath, maybe some silk curtains in the master "suite", an in one instance, some delicate, French milled soaps on the bathroom counter. Nice touches - smells pretty, sure, creates ambiance and an allure akin to the sweet smell of oven-baked Toll House cookies (I've seen this as well in open houses)...
But I digress.
Let's get down to brass tacks.
The house inspected this week is a crap hole. I can say that because this is my website :). Please understand that we work in the best interests of our clients day in and day out and tell it like it is, while maintaining the highest levels of professionalism. I actually LOVE going to a client following an inspection to say... "nothing found!". Okay, it has not happened yet but I'm hopeful. On occasion we may only note a handful of items that are deficiencies that should be corrected but more often then not, there are a boatload.
Of course, we break everything down in our inspection reports. From maintenance items at the low end of our scale to safety concerns, we've got our clients covered. Well my pizza just arrived and it's time for a late dinner and then back to write another
inspection report
. Catch you all later.
Until then,
Darin