W
hat your toilet is trying to tell you...   Before reading this, get up from your computer and go get comfortable near your toilet. Get right up in there so you can get a good look. Pay particular attention around the base of the toilet, where the base meets the tile, vinyl or whatever type of floor finishes you happen to have. It's school time. Tales From The Crawl Space style.
Now that your are perched precariously near your toilet, your significant other is probably thinking you're a little odd for staring so intently at your toilet. Pay no attention, because this is important. Tell them your toilet is talking and you are listening. Let us begin...
See anything out of the ordinary?
Any discoloration?
Bubbling (if you have vinyl)?
Water? Hopefully not but I thought I'd throw this one in there!
Here's what you need to know. A toilet is sealed to the plumbing system by a wax ring that can, and sometimes does, fail. Problem is you may not know the seal has failed. If it's a minor leak, flushing the toilet will simply deposit dirty water to the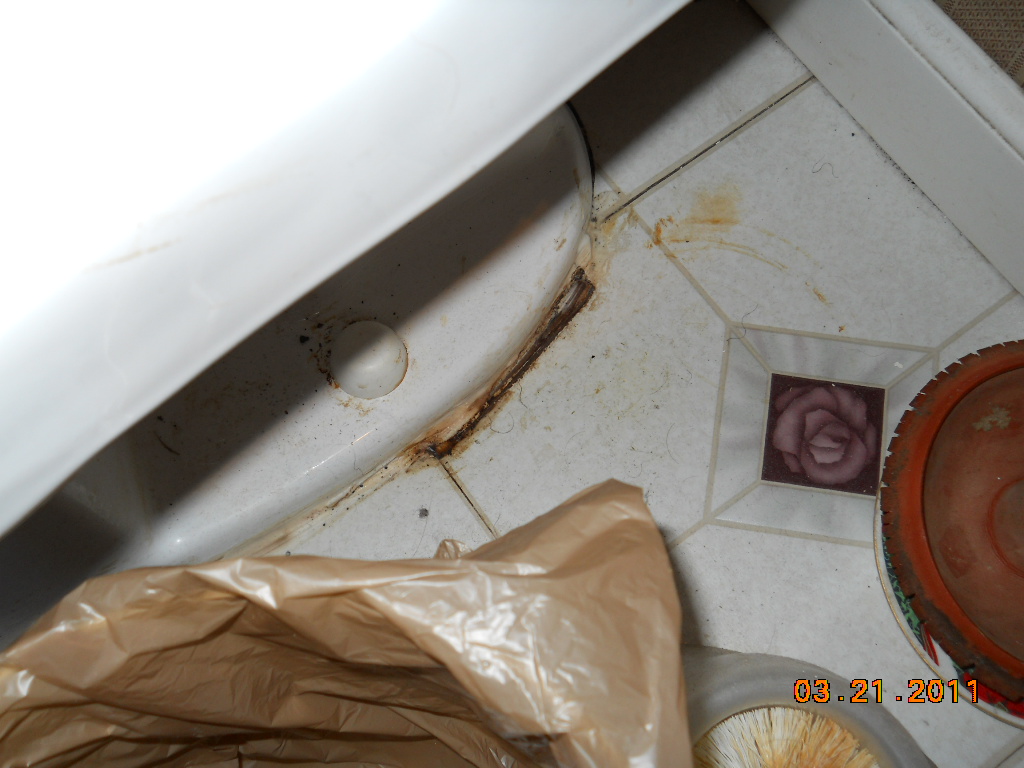 understructure of your home including the floor framing and plywood sheating. Over time, this water will cause a whole host of problems including rot, fungal growth and possible termite infestations to the wood structure of your home.
Out on a
home inspection
this week we noticed some minor discoloration at the base of the toilet. This photo was taken standing over the toilet looking down on the right side of the toilet base. Got the orientation? Sorry this angle is a little weird. Anyways, notice in this photo a little funk around the base of the toilet. Look familar? Hopefully not. Also note that the rest of the vinyl floor looks perfectly fine.
Now come with me on a little tour of the crawl space...
This is the sort of damage a small leak can cause over time. The floor support beams (called joists) are rotted, the floor sheathing is compromised and a good portion of the material around the toilet will need to be replaced.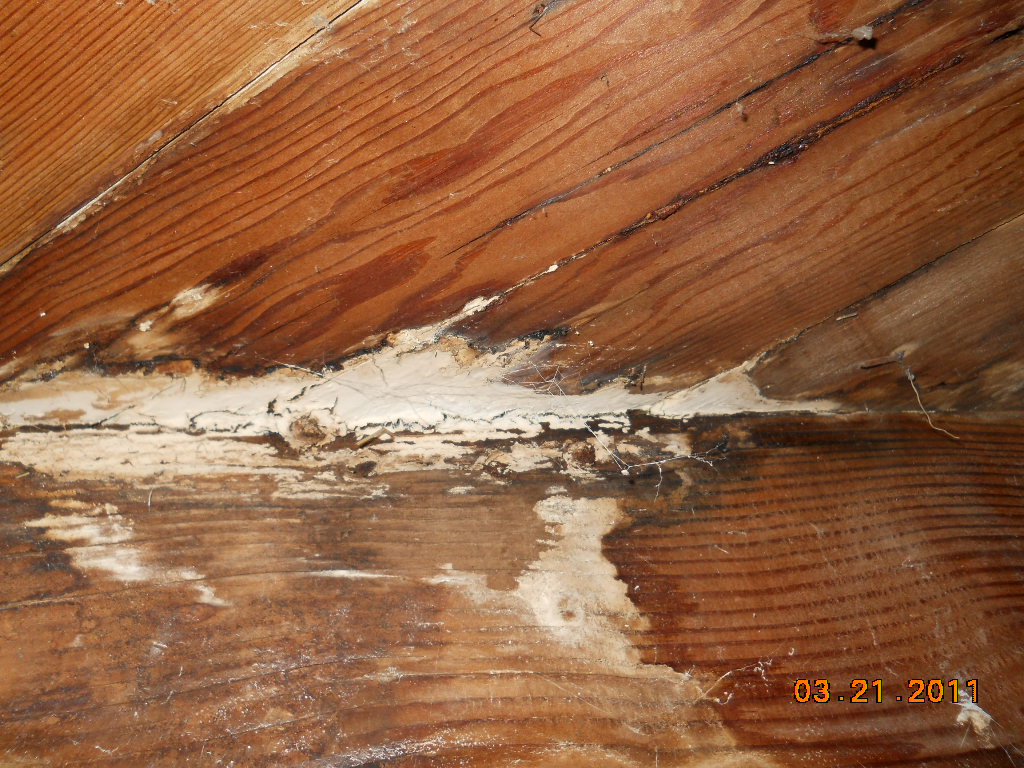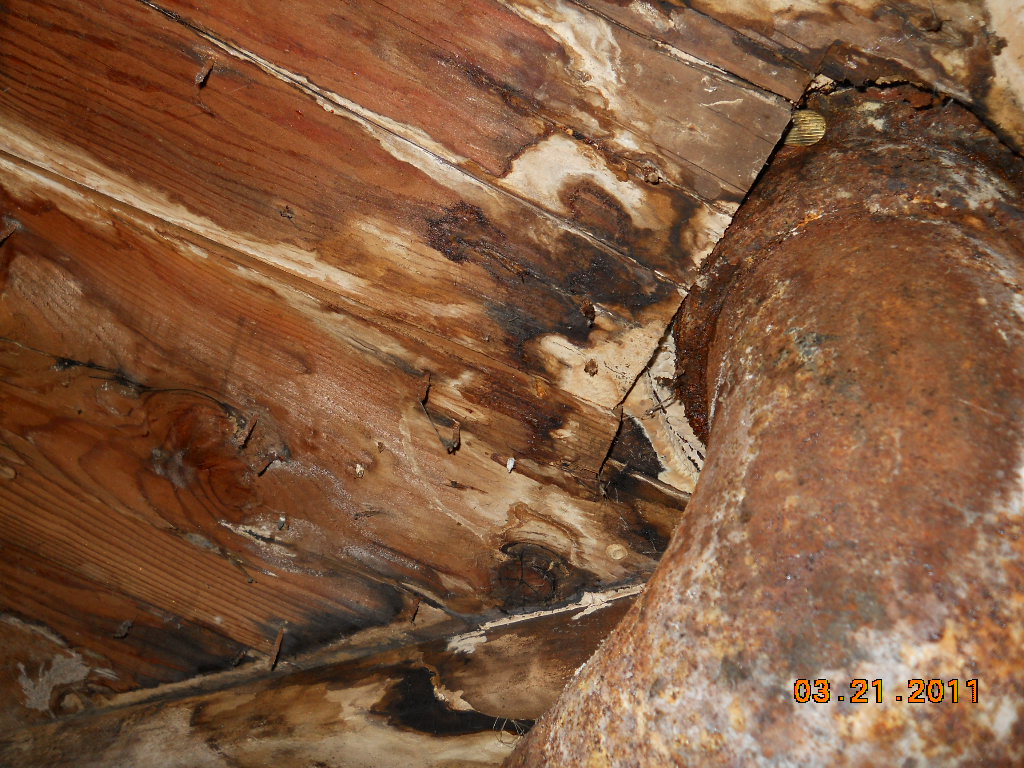 So pay attention to your toilet.
If it starts talking to you, I suggest you listen.
Got leaks? Schedule a home inspection in San Diego and we'll get your sorted out. We LOVE crawling around under homes. And what we find could save you thousands if taken care of right away.
Until next time,