H
ere's the scenario. I arrive at a home this week to complete a home inspection. The client, "Jack" we will call him, being a first time homebuyer, does not know the first thing about what to expect from the inspection process. I do a lot of work for first time homebuyers, so I begin patiently explaining to Jack what a home inspection is, and what it is not. I begin the lesson by pointing to the home inspection agreement that Jack signed the day before.
"Did you read this fully?", I ask. "Well, no," Jack says, "my agent said it was standard contract stuff, so I thought it was okay". "Okay?" Hmm. So we start there and go over the inspection agreement piece by piece and answer questions. Next, I explain that the inspection about to be performed will abide by the Standards of Practice (SOP) of the International Association of Certified Home Inspectors, of which I am a member. "Okay." says my client. "Did you read through the SOP, which was part of the inspection agreement I emailed you yesterday?", I ask. "well, no." Jack exclaims. "Same answer?" I ask.  "Yes", says Jack. Hmm again.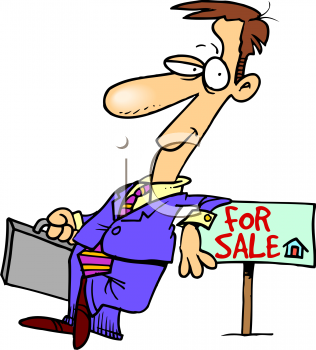 Beside and slightly behind me I see the real estate agent tapping vigorously on his Blackberry. An occasional grin being cast from agent to client, a sort of "I'm working for you over here", and I continue. "Would you like to accompany me during the inspection, so I can explain first hand what I am seeing?" I ask Jack. At that point the agent is upon us, chest out, standing what appeared to be 10 feet tall, and peering down upon me. "That won't be necessary", pronounces the agent in a gruff, authoritative voice, "We have already gone over the important stuff." Stuff? Hmm once again. I step aside and begin my morning's work by taking
photos
of the exterior of the property from each perspective. After surveying the home's exterior, I move to the inside. Jack follows. I note a handful of issues during the interior inspection and at that point Jack begins asking some questions. All the while the agent remains outside on the phone probably working on their next deal. "My agent didn't mention that", says Jack. "Oh, and that over there, my agent says that is an easy fix and I can do it myself for a few dollars". What "that" item was, well let's just say, will require a licensed electrician to fix and however easy it is for an electrician to fix, it is most certainly beyond the skill set of a typical DIY weekend warrior.
So suffice it to say, the agent didn't know Jack or how to best protect him during the biggest investment of his life. And that's ok, I on the other hand do not know the intricate details of selling a house. My advice for first-time buyers? Get a reputable Realtor to work with. One that is looking after YOUR best interests. And believe me I've worked with many in San Diego.
Until next time...